We Build Solutions For Your Problems
1. Concept
Arrange a meeting with EfinityLabs to discuss your individual requirements and visualise your project.
2. Planning
EfinityLabs will provide an effective step by step plan to support your brand or new product development.
3. Execution
EfinityLabs will manage your project,  keeping you informed when key milestones are achieved.
4. TESTING
All products are tested to ensure they meet the appropriate legislative guidelines.
5. DELIVERY
Once we've completed your project, Efinity Labs will arrange delivery with you. Welcome to EfinityLabs!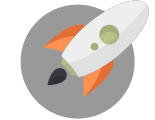 We are here to help you find solutions to your problems.